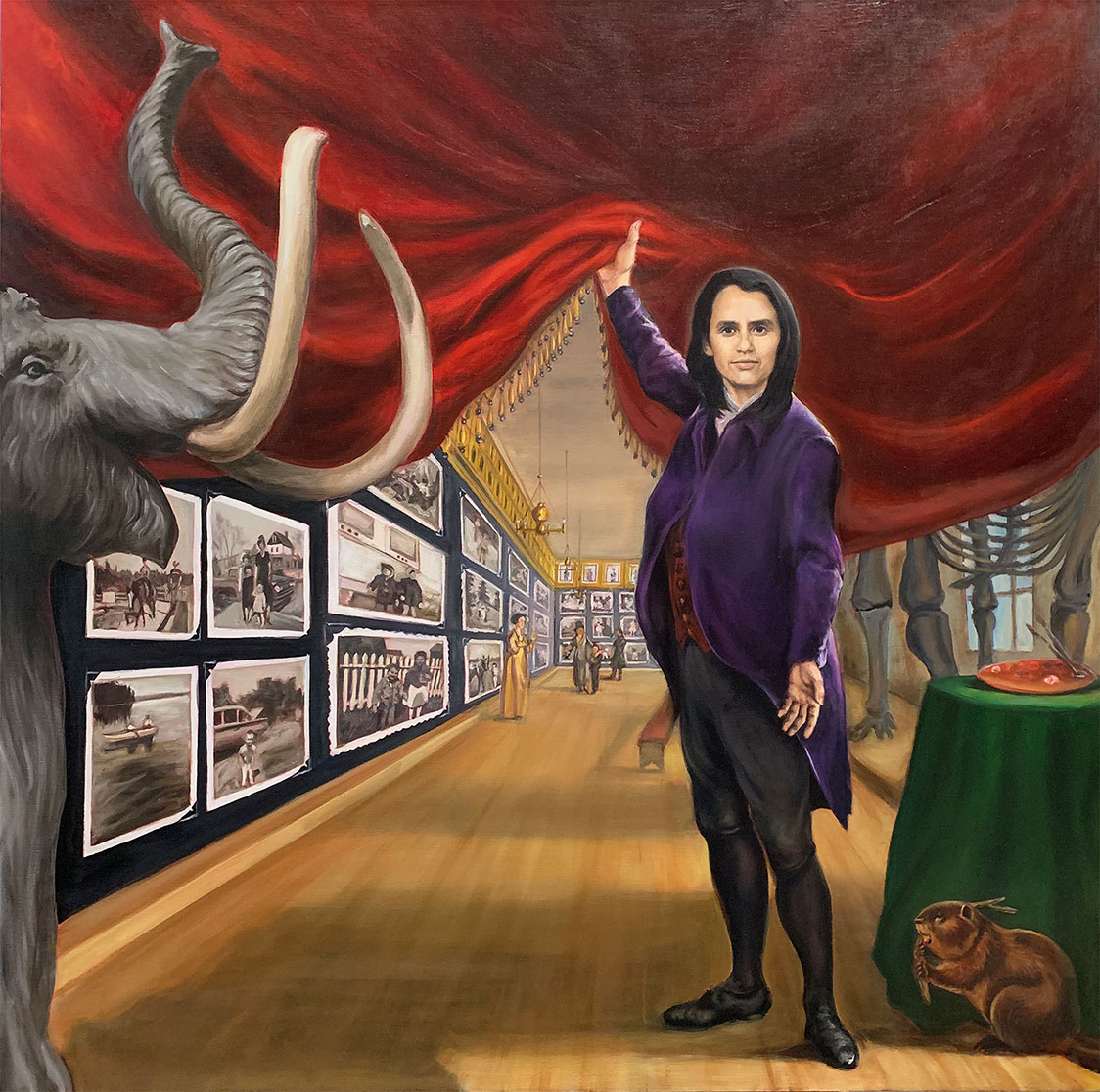 The Collector/The Artist in Her Museum (2019)

In "The Collector/The Artist in her Museum" (2005), I insert myself into the painting by Charles Willson Peale. The original painting links natural history and museum practices that included collecting aboriginal peoples and artifacts. The boxes containing these specimens function in the same capacity as curiosity cabinets. Curiosity cabinets were part of a world view that prioritized collecting diverse objects for public display or scientific study. Taxidermy specimens were believed to hold or stay life in death, preserving a semblance of living creatures. Indigenous people and their cultural belongings were also put on display, collected and in some cases housed in Museums.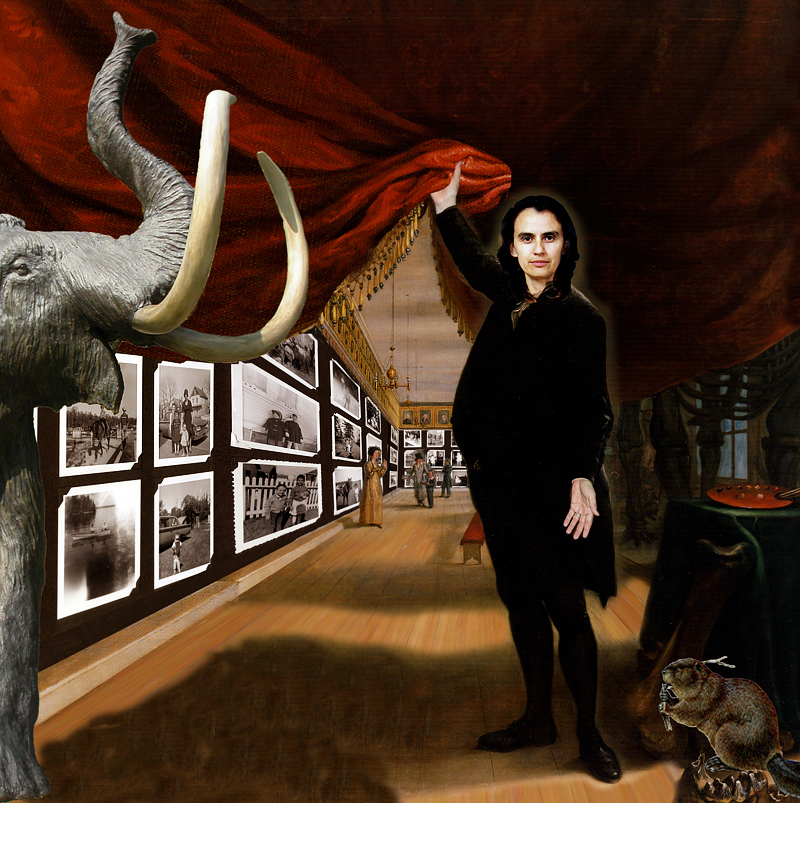 In order to disrupt this colonial view, and honour the spirit of my ancestors, I inserted aspects of my cultural heritage into the image. Bringing my family back into the living world is an act that can be imaged and imagined through photography. Snapshots from my families' album appear as a way to emphasize personal acts of collecting, such as occurs in family albums. As well, for Metis, Indigenous identity is familial, not collective. Family albums are precious records of Metis identity; they are my resource in my search for my Metis roots. As an Indigenous artist, I am inviting the viewer into my world where Indigenous peoples claim the right to exhibit their own culture and history.
Since creating my original photo collage in 2005, I learned to paint and made the decision to recreate the work as oil painting. For me, this is a seminal work that is relevant today. As I age, I reflect on the longevity of my work and decided to take the opportunity to realize my image as a painting.