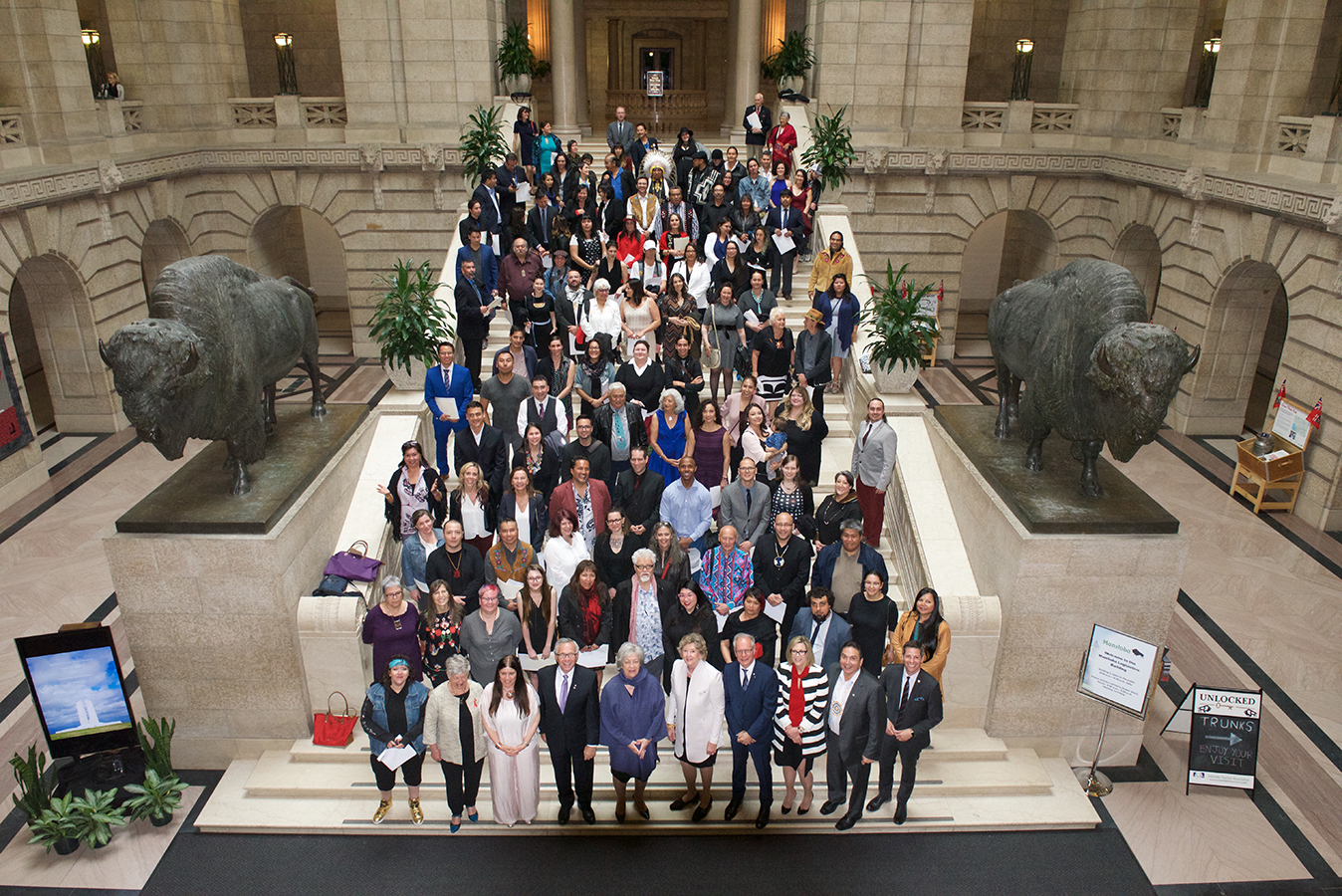 FROM THE HNATYSHYN FOUNDATION:
As part of its plans to increase support for Indigenous arts practice, The Hnatyshyn Foundation launched REVEAL Indigenous Art Awards to honour Indigenous Canadian artists working in all artistic disciplines. The comprehensive one-time program of awards and promotional activities, including 150 cash awards of $10,000 each awarded in 2017, will fuel the creation of new artistic works and leave a lasting cultural legacy.
The Awards are intended to recognize emerging and established Indigenous artists working in traditional or contemporary practices. The awards will be given in six artistic categories including dance, music, theatre, literature, film/video (media arts), and visual arts/fine craft.
A special event honouring the artists was held in Winnipeg on May 22nd, 2017. (read more)
For those who attended I photographed them for part of the ongoing Facing the Camera series.
View all recipients profiles on The Hnatyshyn Foundation website.
VIEW MORE OF THE SERIES:
Thank you to everyone who has been part of Facing the Camera.